Four Colour Process Screen Printing
The 'bed bugs' boards we produced for Sleepright are a good example of four colour process screen printing. The image is made up of four colours (cyan, magenta, yellow and black).
These are printed one colour at a time as a 'half tone' (where the image is made up of a lot of small dots); the process colours are quite transparent when printed on top of each other, which gives the appearance that more than four colours have been used to create the image.
Client: Sleepright Bed Store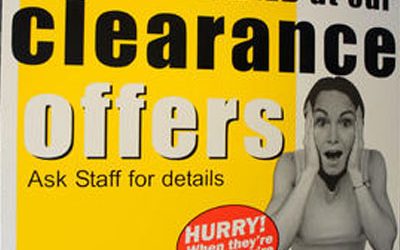 This Hanging Board has been printed in 3 colours
read more